"As a classical violin instructor myself, I took violin lessons with Jerry to learn violin improvisation, an area I had never before studied. Violin improvisation is so very different from classical violin playing and so finding a teacher who both understood classical violin and is also able to teach violin improvisation is a God-send.
"He is methodical in his approach, ensuring his students fully understand his teaching. Additionally, he clarifies his teaching via email so the student grasps any intricate detail that might have been left out or misunderstood at the lesson.
"Such dedication to teaching the violin is indeed rare to find and I highly recommend Jerry (aka "Mr. J") as a great violin teacher."
-- Vasi Klinker (VIOLIN TEACHER & ADULT VIOLIN STUDENT)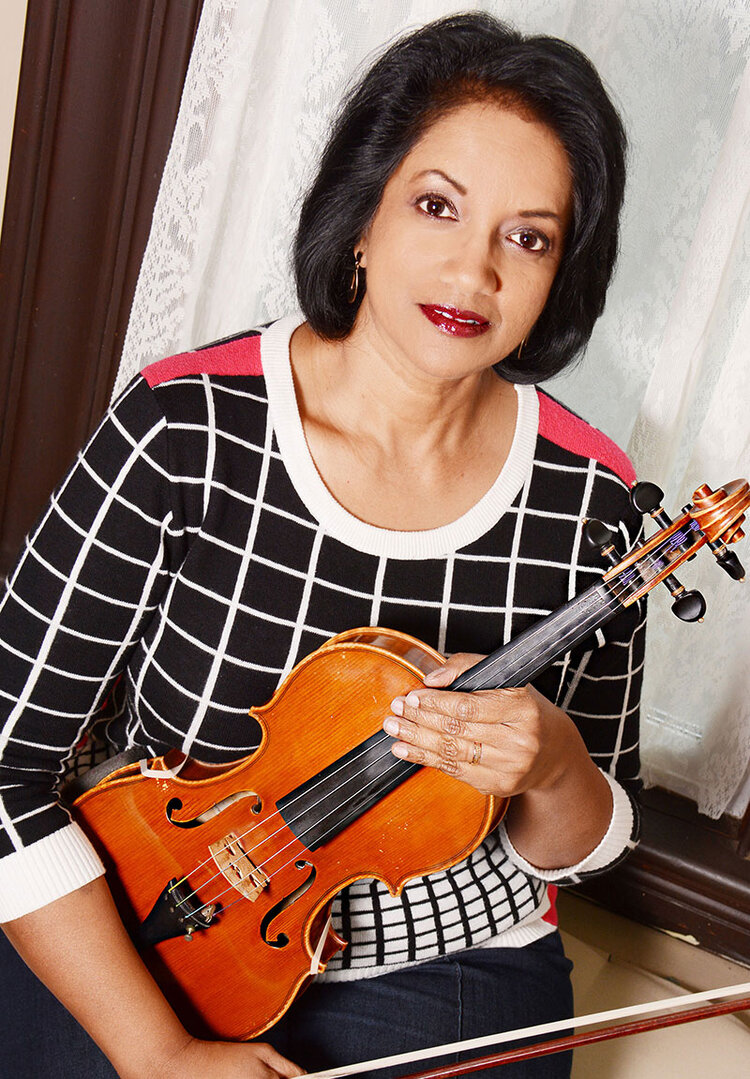 "What can I say except WOW!! We feel very blessed to have found someone with such a genuine love for the violin who can inspire a 17-year old high school Junior and keep her enthusiastic about her music.
"My daughter looks forward to her weekly lessons and continues to improve and grow as a violinist. Her lessons focus completely on her individual needs, teaching proper technique using simple exercises, helping her to become a more polished player."
-- Vicki Cunningham-Ruble (PARENT)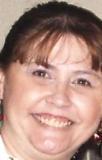 "I couldn't be more pleased to have Jerry (Mr. J) teach my two girls ages 5 and 8 years old. He encourages and challenges them both to strive towards their potential using a fun, yet thorough method of teaching. Jerry is not only instructing my girls on how to play the violin, but he is providing a well-rounded and priceless musical foundation to be used throughout their lives - and he's doing this in less than an hour a week!

"I feel so blessed to not only have Jerry as a teacher in our lives, but most importantly as a young man, wiser than his years, to bring God-filled influence to me and my family.

"It is well worth our weekly trek to Stockton and I would not hesitate to recommend Jerry as a teacher to any person, young or old."
-- Stacie Eiras (PARENT)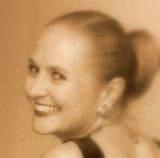 <![if !supportLineBreakNewLine]>
<![endif]>
"Having played in youth orchestra when young, I have always wanted to pick up the violin again as an adult. I guess you could say it's been on my 'bucket list!' I couldn't be more delighted with my experience taking violin from Jerry (Mr. J).

"He's fun, affirming, challenging, and inspiring...and definitely one of the most talented young men I have ever met. A dedicated Christian, his passion for the Lord is reflected in his music; and his up-beat and positive attitude enhance his teaching style.

"He has many catchy 'tips' for fine tuning the technique of violin playing and seems to know just the right 'exercise' that's needed for improvement in certain areas.

"He's an amazing teacher, performer and individual!"
-- Sharon Bowen (ADULT VIOLIN STUDENT)



<![if !supportLineBreakNewLine]>
<![endif]>

"Jerry Pajel (Mr. J) is a great violin teacher who personifies a high degree of social and professional skills. Jerry always makes my daughter's lessons fun and challenging while staying focused on helping her develop violin skills.

"After trying other teachers, it is nice to finally have a violin teacher who exceeds the expectation level that my daughter needs to grow.

"Ashley (my daughter) looks forward to each lesson with Mr. J and practices with enthusiasm at home.

"Mr. J is the most sensitive and humorous teacher I have met. Jerry is truly a light guiding my daughter to a better understanding of the violin. Thanks, Jerry."

-- Samuel Faulkner (PARENT)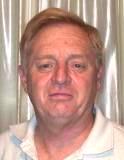 <![if !supportLineBreakNewLine]>
<![endif]>

"As a mom, I love that my boys totally love Mr. J and look forward to violin each week, to the point of asking every day if it's violin lesson time and being so disappointed if it's not! They also love to practice. What mom doesn't love that?
"I recently had the privilege of watching other comparably aged children's violin recital from another studio. I was thrilled to see how well Mr. J's style in utilizing Suzuki works...there was no comparison!
"Mr. J's students, due to his precise method coupled with his energized, enthusiastic, positive attitude, acquire solid bowing technique and accuracy early on. And because they accomplish so much so soon, they are excited to continue on.
"As a student, I appreciate Jerry's experience, expertise, and professionalism, not to mention his priceless sense of humor!!! Very much appreciated by all of us as well, are the myriad performance opportunities Jerry has provided for us. While they are nerve-wracking (for mom), they have really helped to take us all to the next level in our personal growth in our violin studies.
"I wholeheartedly have, and will continue to recommend Mr. J as a violin teacher to students of any age, and any level of experience. You won't regret it!"
-- Rosanna Iversen-Berdahl (PARENT & ADULT VIOLIN STUDENT)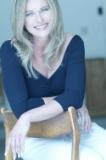 "Jerry has taught me confidence, something I really needed in life.
"He's excellent in teaching and constantly encourages me. I wanted to play the violin again for years after I stopped when I was younger and he taught me to get back on track so quickly that it seemed like I was even better than the last time I played.
"His enthusiasm and encouragement makes playing the violin more exciting to practice."
-- Mitra Hooshangi (YOUNG ADULT VIOLIN STUDENT: 22 YRS. OLD)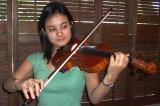 "My daughter Alayna told me a couple of years ago that she wanted to play the violin (she was about five).... wasn't sure if she was serious about it or it was just for fun. I started looking around on and off for violin teachers....but not happy with what was out there & really never asking her again if she was still interested.
"Last year after seeing her playing violin over & over on her homemade violin, I figured it was about time we take her seriously. I really believe it was God's timing that we started taking lessons with Mr J. when we did.
"Our journey with Mr J. has been wonderful and we are so blessed. My daughter doesn't seem to get enough. She absolutely loves it. She loves going to classes and doesn't complain about practicing. Mr J. keeps her motivated and feeling confident that she can do it. His energy is contagious.
"I personally find Mr. J to be very organized, and he offers clear communication to both parents & students. That is a huge plus in my busy world.
"I feel very confident in recommending Mr J. to anyone, whether you are in preschool or 99 yrs old...go for it. He makes it a fun learning experience for kids (and adults) and is creative with ways to keep them interested and excited about music."
-- M. Aragon (PARENT)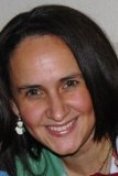 "I think Mr. J's class is AWESOME! I was having a hard time in violin and once I started Mr. J's class I started doing better and better.
"His lessons are fun because he is so nice and funny and he really works with me on all the music pieces. It's a lot easier for me to understand his teachings because he takes it step-by-step and works with me on the areas I'm missing. I've grown so much in such a little time.
"Taking Mr. J's class is the best thing I've done!"
-- Lily (VIOLIN STUDENT: 11 YRS. OLD)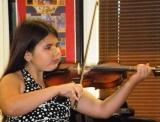 "My daughter enjoys taking lessons from Mr. J! I am excited that she has wanted to stick with the violin!
"Much of her desire to play is due to Mr. J's fun lessons. His own passion for playing this instrument is contagious! I am confident that she is receiving professional instruction in the classical approach. I am grateful for his willingness to pace with where my child is at and it is a blessing to receive his constant encouragement!
"He not only is a competent musician but a fabulous instructor!"
-- Kristy Newport (PARENT)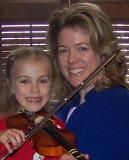 "I love it! I love how you teach me. I like your teaching, Mr. J."
-- Jordan (VIOLIN STUDENT: 4 YRS. OLD)



<![if !supportLineBreakNewLine]>
<![endif]>

"I liked it when Mr. J taught me how to play the violin. I like playing 'Twinkle Twinkle Little Star.' It sounds pretty and playing the violin is fun."

-- Jessica (VIOLIN STUDENT: 5 YRS. OLD)



<![if !supportLineBreakNewLine]>
<![endif]>
"Starting violin lessons for my daughter with Mr. J was one of the best decisions I made. My daughter took violin class at school. While she had basic skills in the instrument, she lacked passion and enthusiasm when she played. After just one lesson with Mr. J, my daughter had an excited gleam in her eye.
"Under Mr. J's positive, strength based teachings, my daughter has grown tremendously in her skill level and fluidity of playing. She practices everyday without reminder or parental pressuring. Most impressively has been the new found confidence she has developed in, not only her violin playing, but her daily life.
"Mr. J's lessons have far exceeded our expectation and are well worth the drive from Modesto to Stockton."
-- Theresa Hasbrouck (PARENT)


"You are a great teacher. I learned a lot with you. You say a lot of funny things and you taught me lots of great songs. NUMBER ONE TEACHER #1"
-- Hannah Victoria (VIOLIN STUDENT: 8 YRS. OLD)


"Jerry has been an inspiration ever since we randomly met at a coffee shop. I believe that God placed a desire in my heart to learn how to play the violin, so that I would worship Him in my own distinct way.
"The lessons that I've had with Jerry have been fun and rewarding. His teaching methods are very easy to learn for people of all ages.
"As a pianist I've received the opportunity to play with Jerry and I am definitely looking forward to my end result as a violinist."
-- Dimas Cortez (YOUNG ADULT VIOLIN STUDENT: 21 YRS. OLD)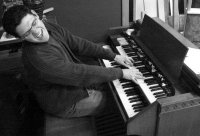 "Looking for a violin teacher for our special need child was challenging for us. Some of these teachers were not so pleased to have a student like our son - maybe because it would require more work & extra patience from them. Our search ended after almost a year, thanks to search engines. We finally found one who not only understand our concerns but is also willing to explore our son's strength & potential. Before starting his violin lessons, Jerry answered clearly all my questions - lots of them - and also worked with my schedule.
"Jerry plays a big role in our son's life. He enjoys every meeting with Jerry & looks forward to every lesson. The good part, Angelo is learning, gaining his confidence that he can play the violin and he is loving it.
"Jerry not only is able to develop our son's talent but he also makes it fun and enjoyable for him.
"We feel blessed that we found a teacher who is kind, patient, and most of all someone who believes that our son can learn."
-- Diah F. (PARENT)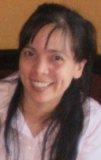 "Jerry (Mr. J) has been an excellent teacher since I started violin. I have progressed very fast in such a short time and I think part of that was due to Jerry's encouraging teaching.

"Not only has he been an excellent teacher, but he has also been a very good friend. Thank you so much!"
-- David Voytek (VIOLIN STUDENT: 14 YRS. OLD)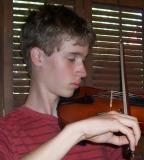 "He is really good with children. His price is the the most reasonable price you'll find, which is perfect! Plus, he makes the students AND parents happy about this new adventure."

-- Charbel & Nouha (PARENTS)



<![if !supportLineBreakNewLine]>
<![endif]>

"He is very friendly and makes violin easy to play. His teaching is great and makes me more excited to be playing this instrument."

-- Chadi (VIOLIN STUDENT: 9 YRS. OLD)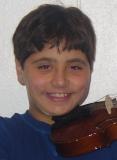 <![if !supportLineBreakNewLine]>
<![endif]>

"Mr. J is AWESOME! His lessons are really fun. He does the Suzuki book, and I like all the different songs. There are so many. And he's also a boy, so we really get along. I love to play the violin because it sounds great and you're just free to make up your own music.

"Bach is my favorite composer and I love to watch Andre Rieu on TV and in real life.

"I think Mr. J is as good as Andre Rieu."
-- C.J. Berdahl (VIOLIN STUDENT: 10 YRS. OLD)

"I like the way Mr. J. teaches because he is a nice person.

"I am learning music from a man who loves God, because he is a Christian. It makes me feel excited and energized to play the violin. It makes me very happy!"
-- Bryton Berdahl (VIOLIN STUDENT: 7 YRS. OLD)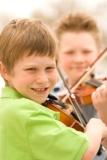 <![if !supportLineBreakNewLine]>
<![endif]>
"Jerry is an energetic individual with a wide range of experience and interests in relation to the violin. He approaches music with great gusto and it's very hard to resist getting caught up in his love for the instrument in his quest to help others cultivate their own connection.

"As a teacher and guide, he is very approachable and engaging, and does well with students with a variety of ages, backgrounds, and experience, whose interests range from the presently popular, to folk and fiddle, to the intricate and challenging classical genre.
"He has several tools at his disposal with regard to technique, theory, practice and performance, and he is always searching for more knowledge that might expand understanding and experience for his musical journey and consequently that of his students."
-- Ben (PROFESSIONAL MUSICIAN & VIOLINIST)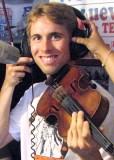 <![if !supportLineBreakNewLine]>
<![endif]>

"My fourteen year old son David had wanted to learn to play violin for a couple of years. I had heard about this fantastic violin teacher through a couple of home-school families. David and I got to meet and see this fantastic teacher, Mr. J, in action. He was encouraging some of his students in their sharing of their talents at some nursing homes and also accompanying groups of homeschoolers on the violin as they were singing Christmas carols to the residents.

"David and I were drawn to his servant's heart and his enthusiasm and passion for sharing his musical gifts and teaching others.

"Mr. J has been very positive and encouraging. David has progressed rapidly under Mr. J's tutelage. He is laying a strong foundation in violin basics using the Suzuki method but has also given David the freedom and joy to branch out with other songs and improvisations.

"David has grown in confidence and ability to share with others his musical gifts because of Mr. J's encouragement and good teaching. I highly recommend Mr. J as a violin teacher."
-- Becky Voytek (PARENT)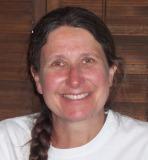 "I have been playing for 12 years and in that time I have played with a lot of musicians and have had the pleasure of being taught by some wonderful teachers. Although I have played for a fair amount of years I have always had a musical void in which Mr. J has filled. I am not only a classical violinist, but I am a mariachi violinist.

"His teachings have helped me tremendously in all aspects of technique, whether it is in the Suzuki books or mariachi. He has a patience that enables a person to try anything. He has motivated me to be more confident in all aspects of music.

"A lesson with Mr. J is well worth the time, money, and effort. When I am done with lessons with Jerry I feel in good spirits and I know that with his help the sky's the limit!"
-- Audra Castello (PROFESSIONAL VIOLINIST & YOUNG ADULT VIOLIN STUDENT: 22 YRS. OLD)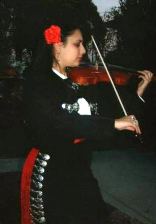 "Mr. J is a great violin teacher! He is a dedicated instructor who puts effort into his teaching.
As a young student of his, I can certainly say he's an engaging lecturer who is both encouraging and patient with me and other students of all ages. He meticulously paces each lesson so you aren't overwhelmed with a visible challenge.
"I've had previous teachers who just made me read from a book, but Mr. J asks questions and encourages you to engage, which is both fun and beneficial to your learning. His teaching methods are really clear, succinct, and understandable, and he is also quite patient, so you feel compelled to learn and try out new skills.
"In a very safe and comfortable learning environment, he delivers an impressive blend of listening, speaking, and practical learning activities. Despite the fact I was already an intermediate student, I gained a lot of knowledge. Thus, I strongly recommend Mr. J for anyone who is interested in learning the violin."
-- Asia Hengkaul (VIOLIN STUDENT: 14 YRS. OLD)



"Jerry Pajel is the most challenging and intelligent teacher I have had out of all eight instructors!

"He has taught me fifth position in the first seven lessons. He has worked with extraordinary professors and has played in brilliant symphonies.

"The thing that shines the most in Jerry is his great Christian personality.

"I hope that the lessons I take with him carry on for a long time."
-- Ashley Faulkner (VIOLIN STUDENT: 11 YRS. OLD)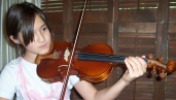 "I'm thankful for Mr. J & violin lessons."
-- Angelo (VIOLIN STUDENT: 10 YRS. OLD)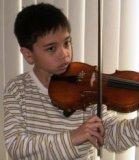 "My violin teacher is Mr. J. My teacher is caring, funny, and smart. His violin playing is awesome. He has medals and trophies.

"Mr. J is patient with me, and we play duets. Watch out, Mr. J! I'm going to be a better violinist than you!"
-- Alayna (VIOLIN STUDENT: 8 YRS. OLD)