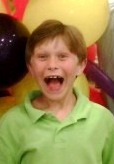 If you're reading this, your music teacher has let you in on a secret. :-)
The Violin Connection is part of The A&J Music Association Teacher Network, which holds a Monthly Music Teacher & Student Appreciation Reward Program. This is to encourage positive interaction in the music community and provide an opportunity for students to be enriched in addition to their music lessons.
Every month, there will be a raffle to randomly select one A&J Music Association teacher and one of his/her students to receive $50 each (50 for teacher, and 50 for student). The Violin Connection, however, has opted to forego on receiving the 50, so if you are a student of The Violin Connection and you win the monthly A&J Music Association reward, YOU GET THE WHOLE $100.00!!!!!!!
To qualify for this monthly reward and be included in the monthly raffle, all you need to do is be the student of an A&J Music Association verified instructor (such as The Violin Connection), and then do three (3) things:
1. Reply to posts on the A&J Music Association Google Plus page found by CLICKING HERE - each comment you post acts as a raffle ticket so the more comments you post, the more chances you have of winning the monthly $100.00 reward!
To participate, you need to have a Google+ account, but it's easy & free to join (like Facebook or Twitter).
2. A&J Music Association is also open to any posting ideas you may have. If you have quotes, questions, links, etc. that you think may be good to post for student interaction, simply send an email to posts@ajmusic.org and if your suggestion is accepted and posted, that would qualify as TEN raffle tickets and help increase your chances of winning that CHECK FOR $100.00!
3. "Follow" A&J Music Association and add them to your Google+ circle, which counts as five (5) more tickets (automatically each month from then on while you are a "Follower" of A&J Music Association and post at least 2 comments the same month) toward helping increase your chances for the monthly $100!
CLICK HERE NOW to "Follow" A&J Music Association, suggest posts (email to admin@violinconnection.com), & start posting replies to qualify for a very easy $100.00 CHECK....
....and more importantly, help us build a spectacular music community!
Thank you, have a great day, & God bless!! J
Hear Samples of Mr. J Playing Violin!!
*NOTEE: Please be patient - the audio files may take a few minutes to download..
Files are in .wma format and meant to run in Windows Media Player..
Copyright © 2023 The Violin Connection All Rights Reserved.